Locations for new trees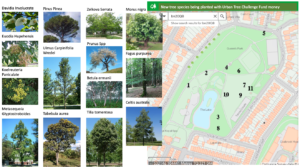 The first phase planting of the trees purchased with money from the Friends of Queen's Park's successful bid to the Forestry Commission's Urban Tree Challenge Fund (UTCF) has been completed. On-going maintenance will now become a focal point for volunteer days. This will include opportunities for local schools to get involve. Local schools were integral to the success UTCF bid.
The last 9 trees will be planted next year.