other
← New Design Concept for Cascade
Pond Volunteering Event: Sun 9 June →
Bark In The Park: Sun 23 June
March 22, 2019
Bark In The Park is back! The Queens Park Dog Show, in partnership with Coastway Vets, will take place Sunday 23 June, 2019. Thanks to Geoffrey Bowden for being our event organiser. See event details below.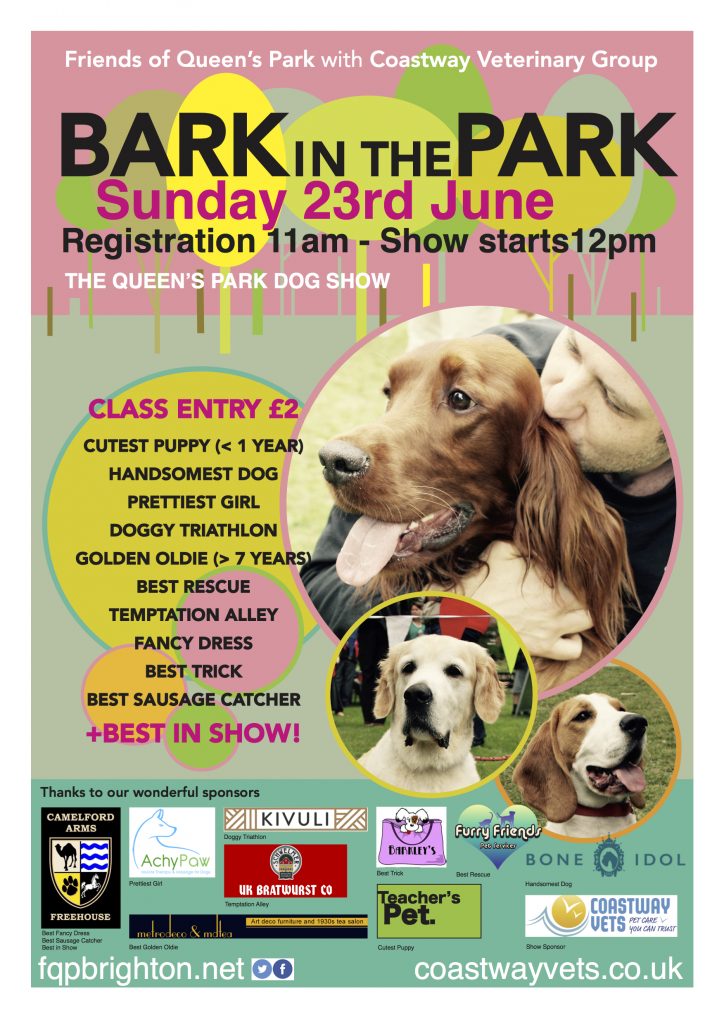 Registration opens at 11am. Event starts 12 midday.
Event class and sponsors
Cutest Puppy (< 1yr old): Teacher's Pet Dog Walking
Handsome Dog: Bone Idol
Prettiest Girl: Achy Paw
Doggy Triathlon: Kivuli
Golden Oldie (> 7yrs old): Metrodeco
Best Rescue: Furry Friends
Temptation Alley: UK Bratwurst Company
Fancy Dress: Camelford Arms
Best Trick: Barkely's
Sausage Catcher: Camelford Arms
Best In Show: Camelford Arms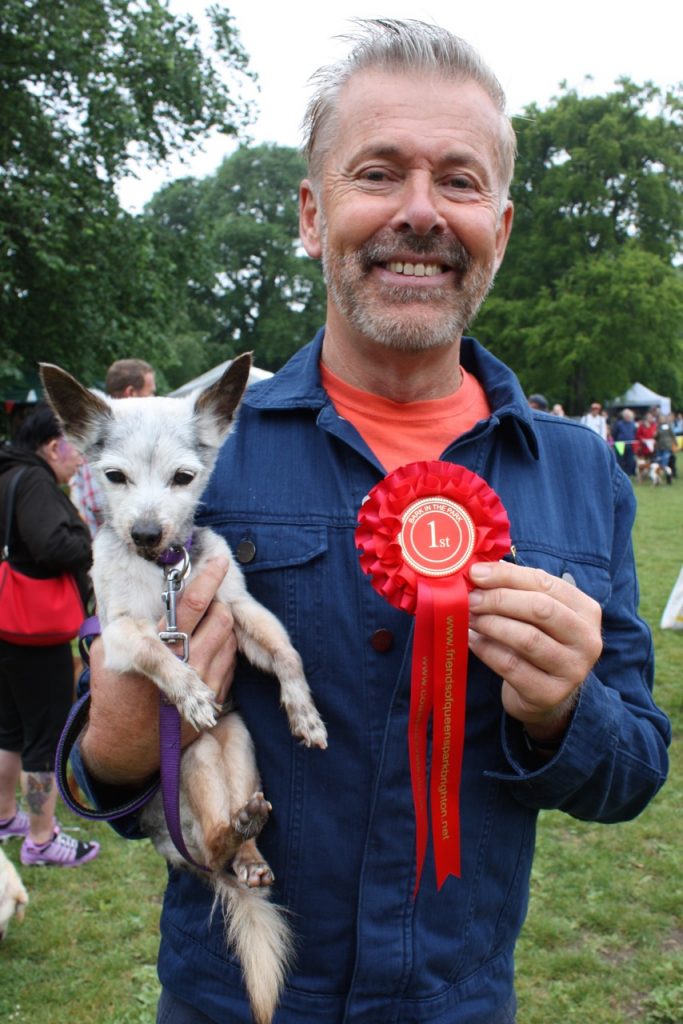 This entry was posted in
Uncategorized
. Bookmark the
permalink
.
← New Design Concept for Cascade
Pond Volunteering Event: Sun 9 June →