New Venue For Carols In The Park: Fri 8 Dec
Carols In The Park will take place Friday 8 December 2017, at 6.30pm, at a new venue: the Royal Spa Nursery, at the southern end of Queens Park.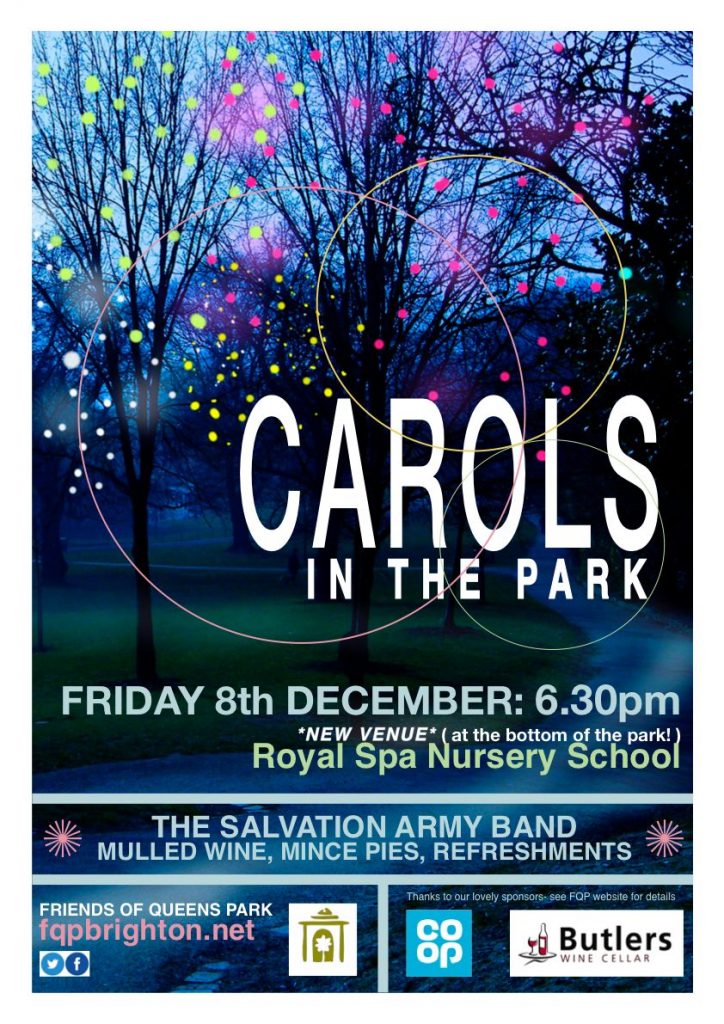 In order to accommodate the large numbers who gather for this popular event, The Friends Of Queens Park [FQP] took the decision to switch the carol singing from the Tennis Club pavilion to the Spa.
"The extra space available at the Spa should make this a safer and more comfortable venue for all the adults and children who want to enjoy Carols In The Park," say FQP.
"Despite the new venue, all the key elements will be the same. This remains a much loved family event, with Christmas carols lead by the Salvation Army band, accompanied by plenty of mince pies and mulled wine."
Thanks to Susie Latta from FQP, and Elly McDade, Bursar & Administrator of the Royal Spa Nursery, for organising this year's event.
Thanks also to local photographer Simon Dack, who took this image. For excellent images from our area, you can follow Simon on Twitter: @simondackpix.