Mag Morris 1933-2017
July 18th, 2017
Sad news. Mag Morris, the founder and chair of The Friends Of Queens Park, died last week at the age of 84.
Mag was a tireless local activist, striving to improve the Queens Park area for everyone in the local community. She campaigned to help working mothers, to restore the Royal Spa and preserve the dog area in Queens Park. She made a lasting impression on members of The Friends of Queens Park past and present:
"Mag was always great fun. She was an energetic business woman, a great scholar and teacher, and mother of three successful women. She was a kind neighbour, a proud Welsh woman, lover of Queens Park and a thrower of excellent parties! She will be much missed" – Delia Forester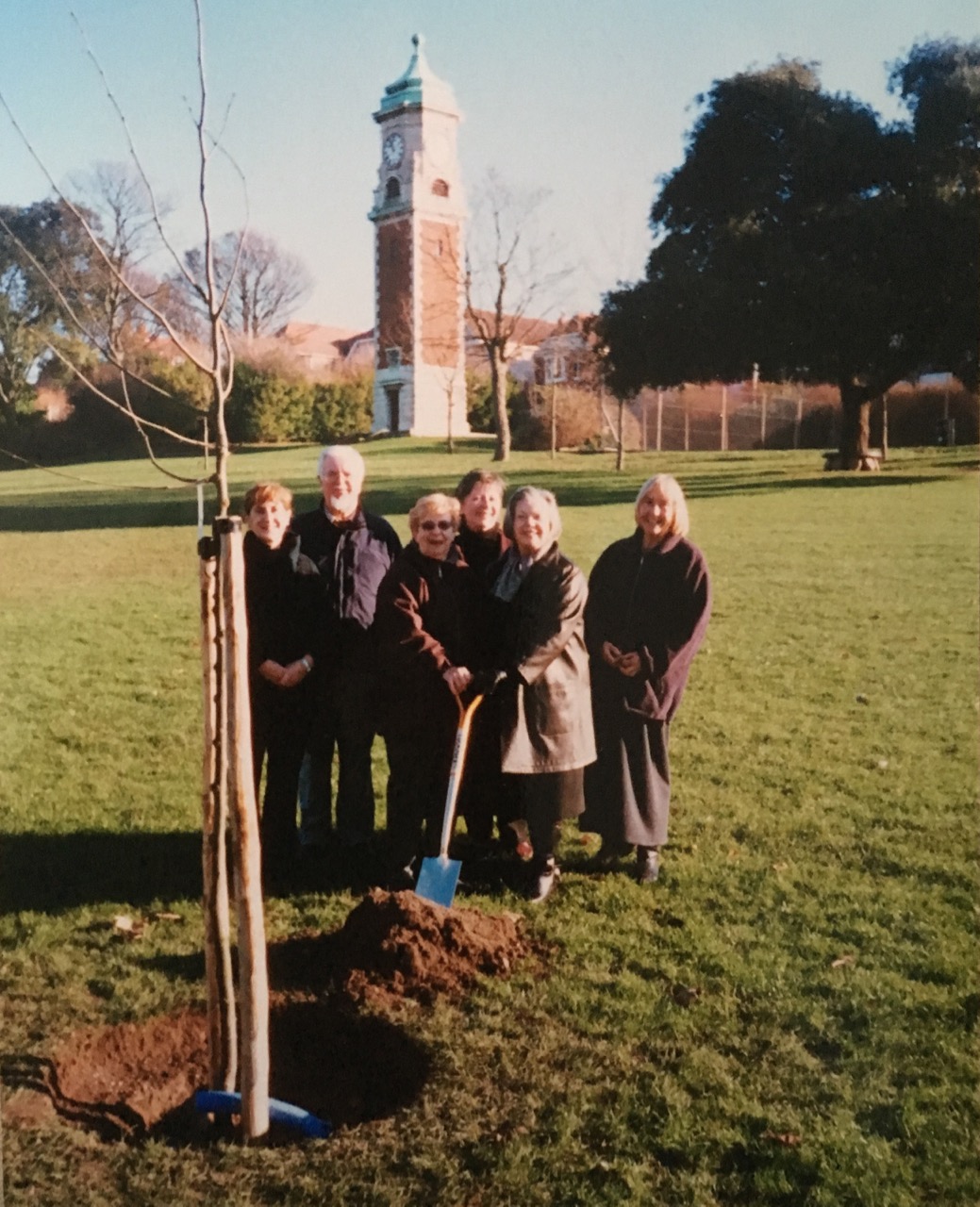 "Mag (above, centre) resurrected and reshaped The Friends of Queens Park into its present form, drove the web site, and began Shakespeare In The Park and Picnic In The Park. She was a force of nature. Simply put, there wouldn't be a Friends Of Queens Park without her" – Crispin Redman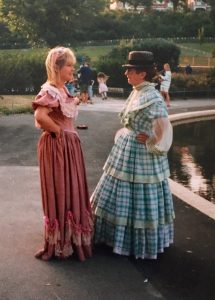 "Mag (right, at Queens Park centenary) was a serial campaigner. There was nothing she liked better than a worthwhile cause to support, local, national or international. Over the years, she was involved in every project to improve the local area and especially Queens Park. And for me she was much more than a neighbour, she was a dear, generous friend" – Jackie Lythell
Mag is survived by her husband Peter, who lives on West Drive, and who has long been a friend and supporter of the local community. Peter designed the Friends Of Queens Park logo, helpfully commissioned by his wife. They have three grown up children and six grand children.