other
← Chris Lowe Shortlisted For BBC Sussex Award
Wild Garden Clear Up: Sun 10 Nov, 10am →
Carols In The Park: Fri 9 Dec
November 16, 2016
Please join us for communal singing at Carols In The Park, at the tennis pavilion in Queens Park, on Friday 9 December, 2016, at 6.30pm.
The Salvation Army band will be performing many of your favourite Christmas hymns, and there will be mulled wine and mince pies served in the clubhouse afterwards. Song sheets will be provided. We recommend that all visitors wrap up warm and bring a torch.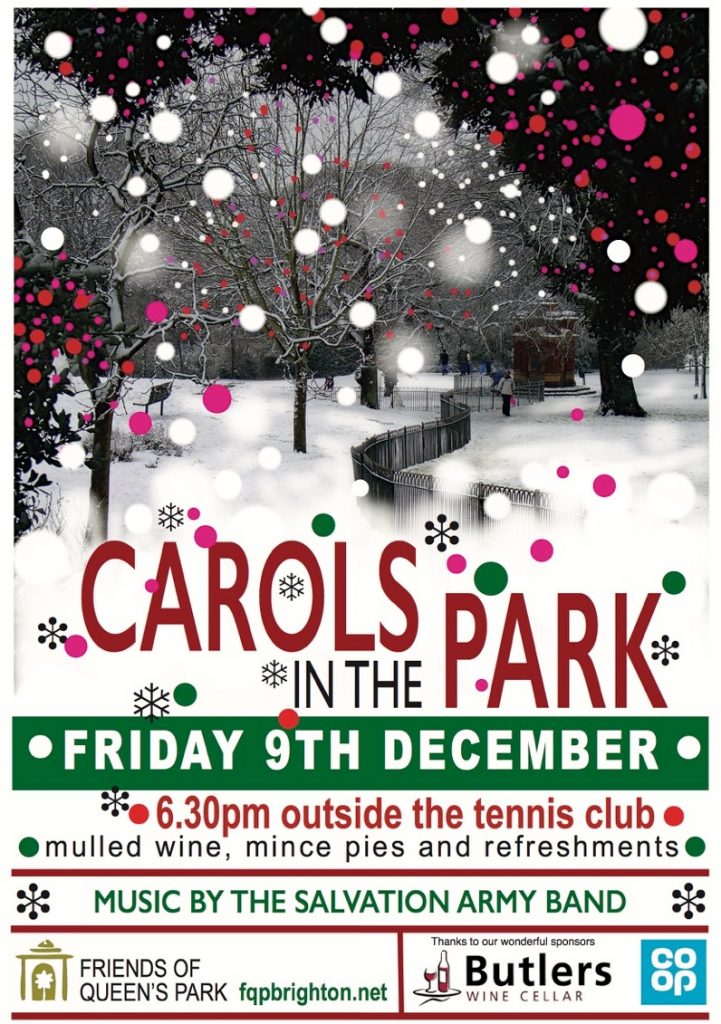 This entry was posted in
Uncategorized
. Bookmark the
permalink
.
← Chris Lowe Shortlisted For BBC Sussex Award
Wild Garden Clear Up: Sun 10 Nov, 10am →