Pond Volunteers Back At Work
August 1st, 2016
Seven volunteers joined Lindsay and Chris for the pond session on Saturday 30 July.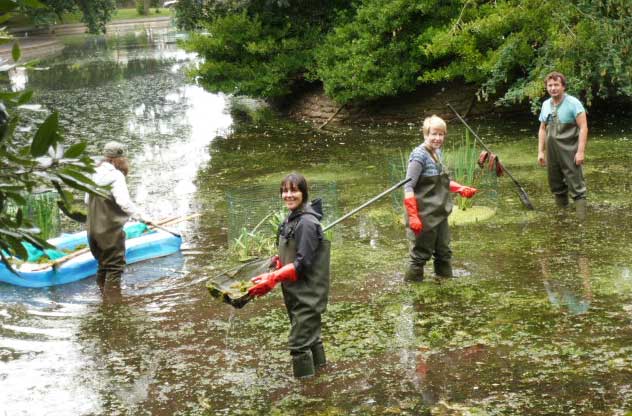 Lindsay, Zoe, Cat, Pete, Mark and Andrew cleared all the floating Blanketweed from the southern end of the pond plus 90% of the duckweed from the northern end and from the Cascade.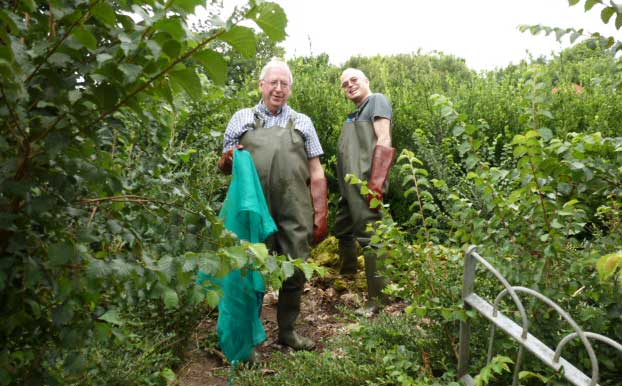 Seth, Chris and Val constructed a mammoth ten cages, and there was even time for Pete and Lindsay to split and re-plant some lilies. Many thanks to all our helpers.
More volunteers would be welcome at our next sessions:
Wednesday 10 August, 12 noon
Saturday 14 August, 11am
Please contact Chris Lowe for details: chrisalowe@btinternet.com