Chris Lowe's Pond Sitdown Highlights Volunteering Issues
July 17th, 2016
Chris Lowe, from the Friends Of Queens Park, has successfully raised the issue of volunteering in our parks with this striking image, published up by the Argus and the Daily Telegraph.
We are happy to report that last weekend's volunteer session did indeed go ahead thanks to Chris' efforts. We thank our doughty volunteers Andrew, Cat, Christophe, Danielle and Pete, who together put in a real shift to  remove the pond weed and algae. See more photos at the bottom of this post.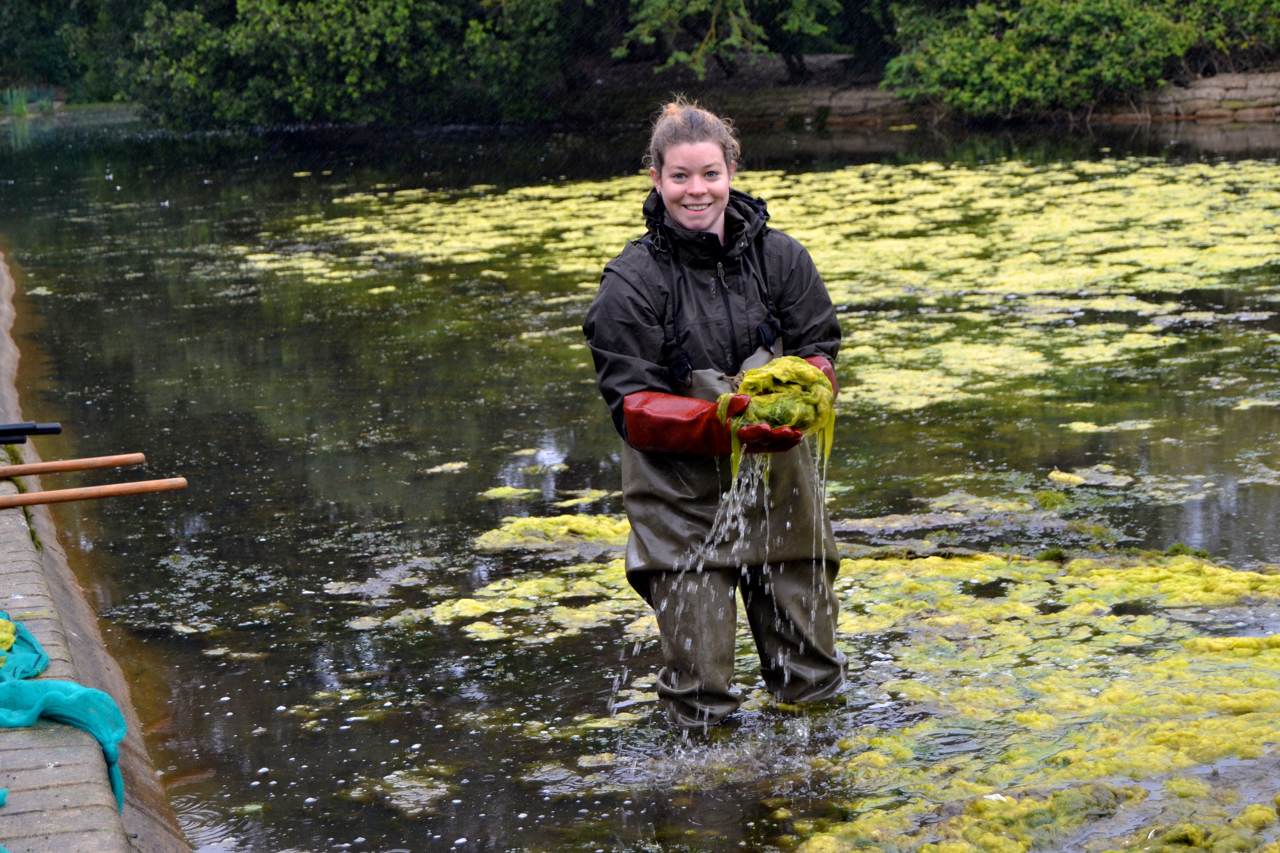 In past years, the pond has been completely green at this time of year, covered in its entirety by algae and pond weed. Now it is largely clear and pretty to look at, providing a healthy environment for local wildfowl. We have all noticed the difference.
The idea for the Man In The Pond photo, taken by FQP's Conrad Brunner, came from Chris, who demonstrates excellent PR skills as well community awareness. This is the original story behind the images:
What do you do when, as the only qualified 'Volunteer Leader' you wake up with a painful foot and are faced with a group of volunteers ready to do vital pond maintenance duties in Queens Park?
Chris Lowe, 73, from the Friends Of Queens Park, decided the best response was to take his desk to work. Chris directed operations from a seated position, allowing him to crack on with a bit of admin at the same time.
Lowe, who leads dozens of volunteer events every year in Queens Park, wants to highlight the precarious position of many volunteer projects which the council has ruled can only operate if led by a Park Ranger or a qualified 'Volunteer Leader'.
"In short, no volunteer leaders equals no volunteers groups, which means our parks go down the pan,'" says Chris.
"Most visitors to the Park say the hard work carried out by volunteers is paying dividends. It took a group of five volunteers several hours to clear the pond last Sunday, and now the water looks clear, healthier for wildlife and safer for toddlers. But if myself or the Park Ranger are not available, no volunteer sessions can take place and that progress is reversed."
See below more photos from the volunteering session. If you would like to help, please contact us at info@fqpbrighton.net. Thanks.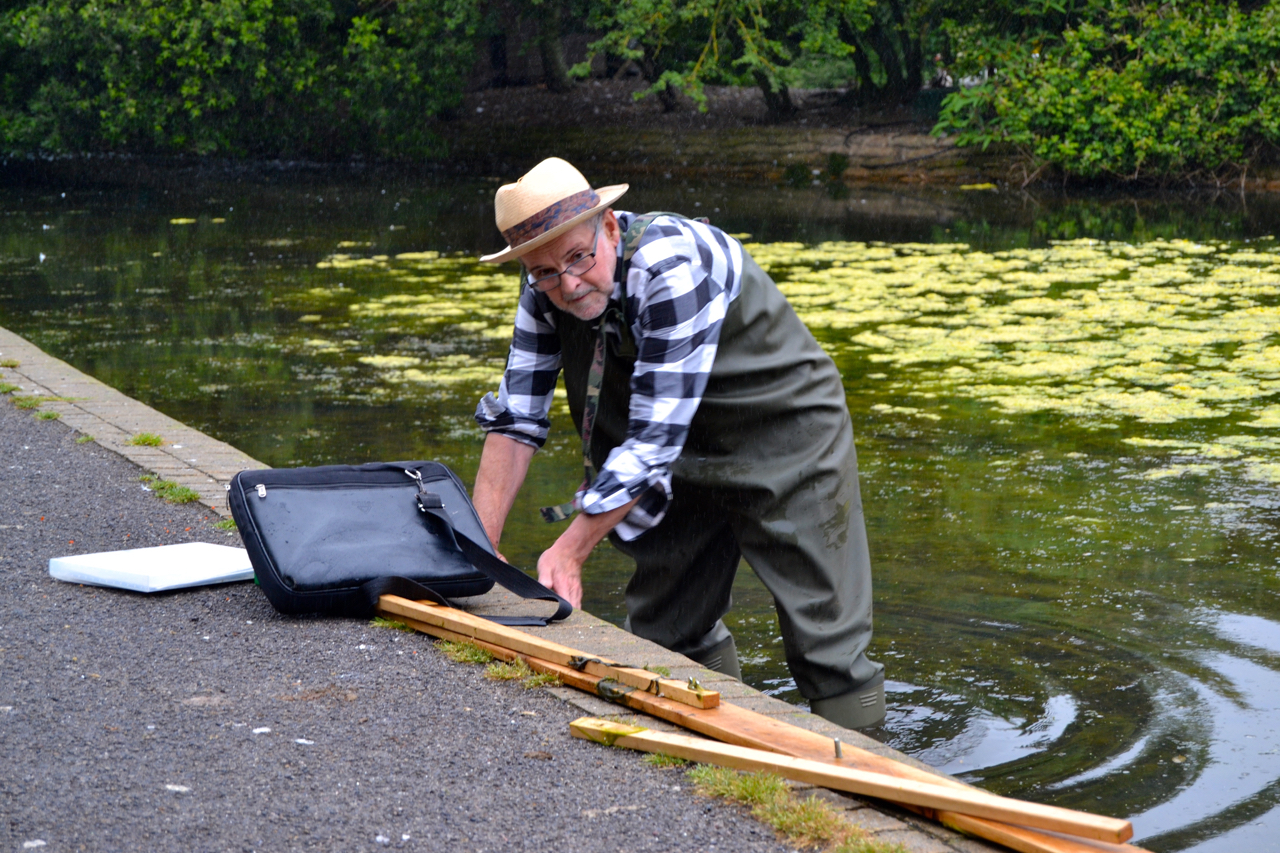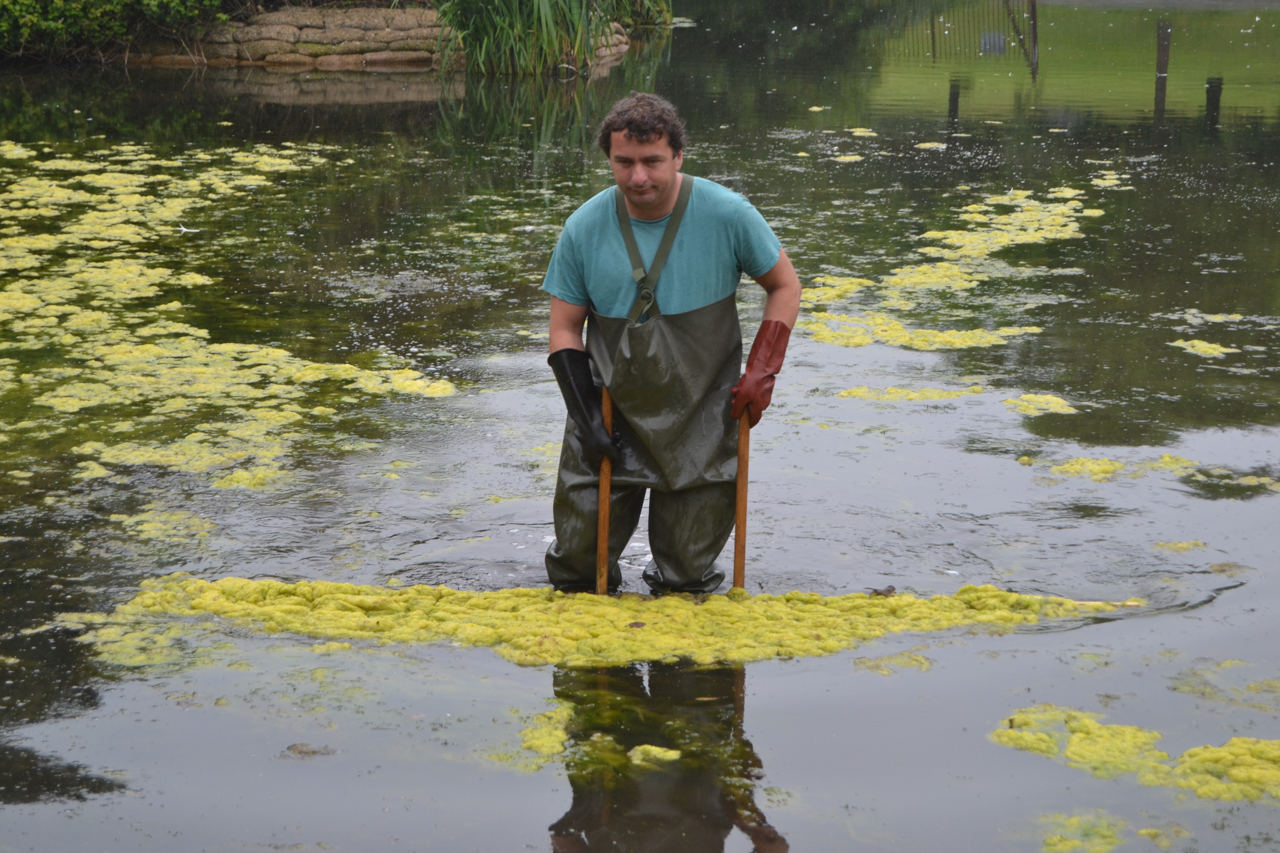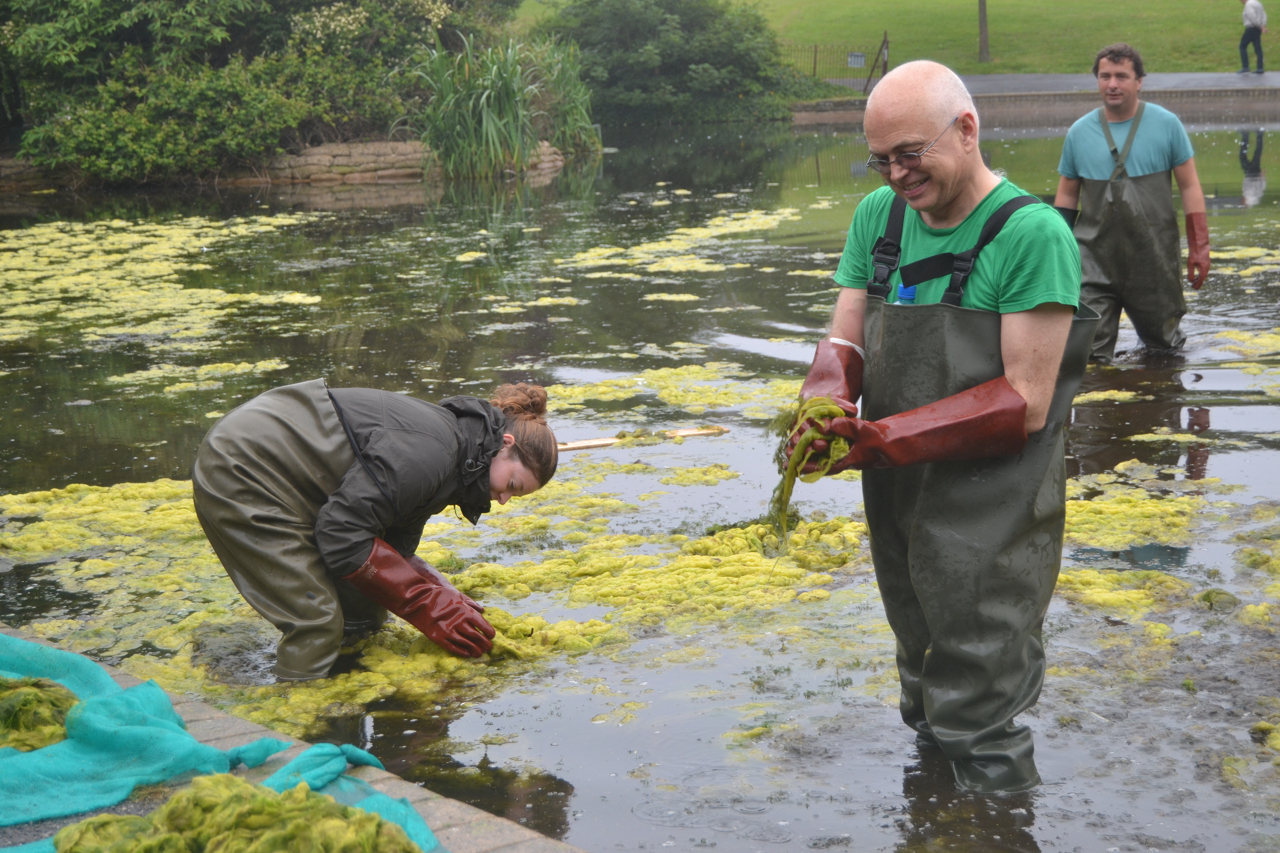 All photos, including the Man In The Pond photo of Chris Lowe, were taken by Conrad Brunner.