other
← Duck Pond Stand Off: Drugs Suspect Arrested On The Island
Carols In The Park: Photos →
Wild Garden Clear Up: Sun 22 Nov
November 10, 2015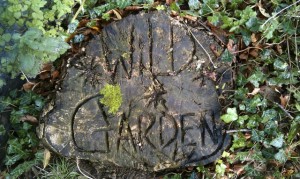 Come and join us for the annual Wild Garden Clear up in Queens Park on Sunday 22nd November, from 10am.
Park Ranger Lindsay Cattanach will be on hand to supply guidance and equipment for volunteers of all ages.
FQP's Chris Lowe promises "path clearing, bramble and nettle clearance. lifting turf and some planting in wild flower meadow, rescuing the remaining apple tree and some digging if we have time."
Denise Tyler, local mum, dog walker and new FQP committee member, is leading the kids activities. "We're looking forward to making bug hotels with the children at the Wild Garden," says Denise. "It's a fun way to make sure that insects have a good habitat over winter in which to lay eggs, or to hibernate in either as an adult or larvae."
Hot chocolate and cake will be served.
Follow the Friends Of Queen's Park on Facebook & Twitter for all the latest updates. Join the FQP mailing list here.
This entry was posted in
Uncategorized
. Bookmark the
permalink
.
← Duck Pond Stand Off: Drugs Suspect Arrested On The Island
Carols In The Park: Photos →