Clock Tower Centenary: Wednesday 24 June
June 24th, 2015
This Wednesday 24 June marked a significant centenary for a popular local landmark as we celebrate the 100th birthday of the Clock Tower in Queen's Park.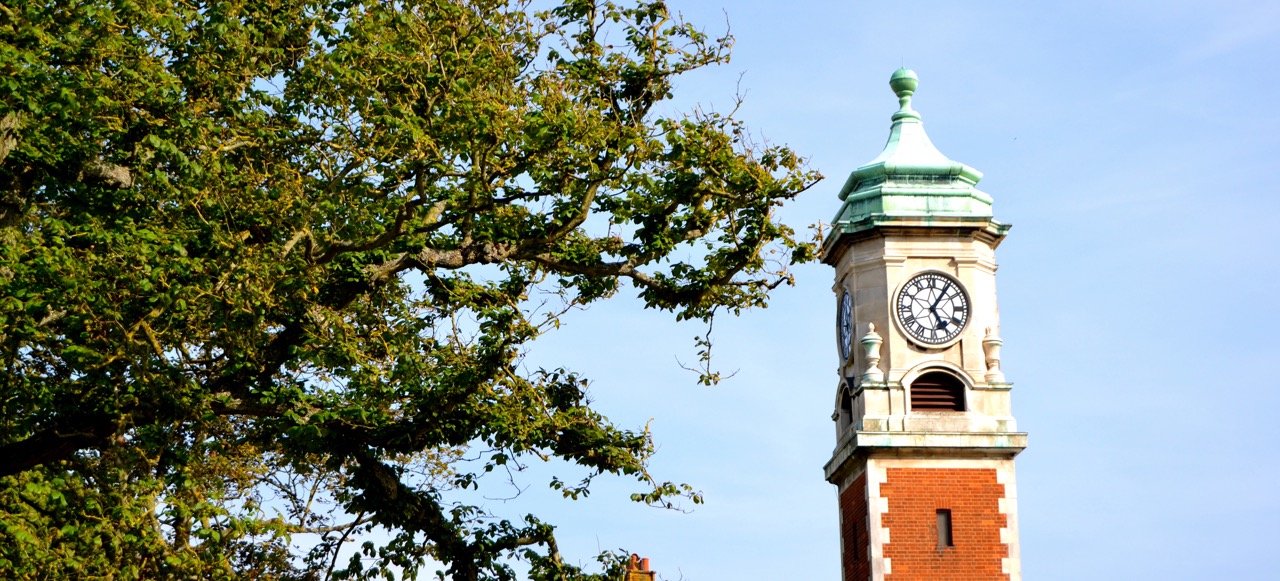 The area of land we now call Queen's Park, including the Spa and the Pepper pot, was bought from private owners by the Race Stand Trustees in 1890 for £13,500 and donated to the town. It was formally opened as a public park on 10 August 1892.
Twenty years later local businessman William Godleye left £1,000 – about £85,000 in today's money – for a clock tower to be built in the park. He made the bequest, it was reported, because his children kept asking him the time whenever he visited the park. Work on this iconic structure, by architect Llewellyn E. Williams, began in 1914.
Williams was an Australian who came to Britain to study architecture in 1912. His return home, in 1917, merited a write up in his local newspaper in Sydney: ""Mr. Llewellyn E. Williams, who has been away for five years studying architecture in Great Britain and on the Continent, returned to Sydney by the RMS Malwa on Wednesday. He has been successful at the University of London, securing the medal for advanced construction and sanitation, and qualifying as an Associate of the Royal Institute of British Architecture".
Williams was 30 years old and recently married when the Tower was built. He later emigrated to Wellington, New Zealand, where he designed many significant local buildings in the city, including the De Luxe Theatre.
The tower was officially declared open on 24th June, 1915 – not a happy date in British history. London had just suffered its first Zeppelin attack, the disastrous Gallipoli Campaign was under way in Turkey, and British forces were bogged down on the Western Front. You could hear the sound of the guns in Brighton.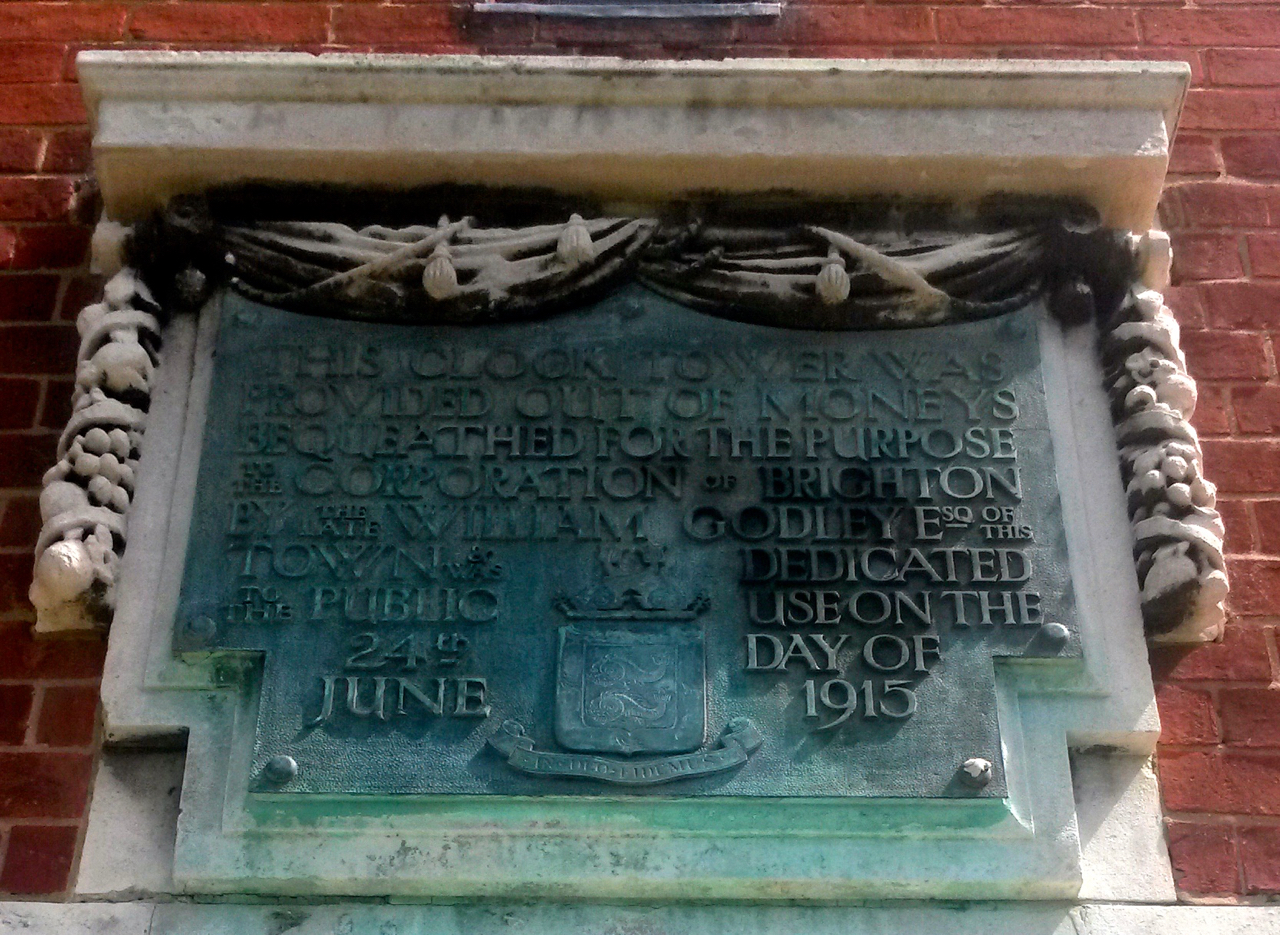 A century later, there is peace in Europe and the clock tower still stands, now a Grade II listed building, "of special interest warranting every effort to preserve it."
"It's in good condition," says FQP's Chris Lowe. "It had a major repair about five years ago, including a new clock face. A lot of damp was removed.
Following the repairs, many original details of the clock were to be scrapped by the clockmaker in charge of the restoration. For the price of a £100 donation to Barnardo's, he released the four original clock tower faces, which now reside in various gardens around Queen's Park (see below).
Chris Lowe has fitted the cupola with swift boxes to welcome these most delicate of birds to our park. He says: "It's a beautiful structure inside, the way the timbers joists are constructed to support the cupola. I once saw a Greater Spotted Woodpecker use the metal spike at the peak to drum out his territorial call. It sounded like a hammer drill."
The Woodpecker has moved on and the guns of war are a distant memory.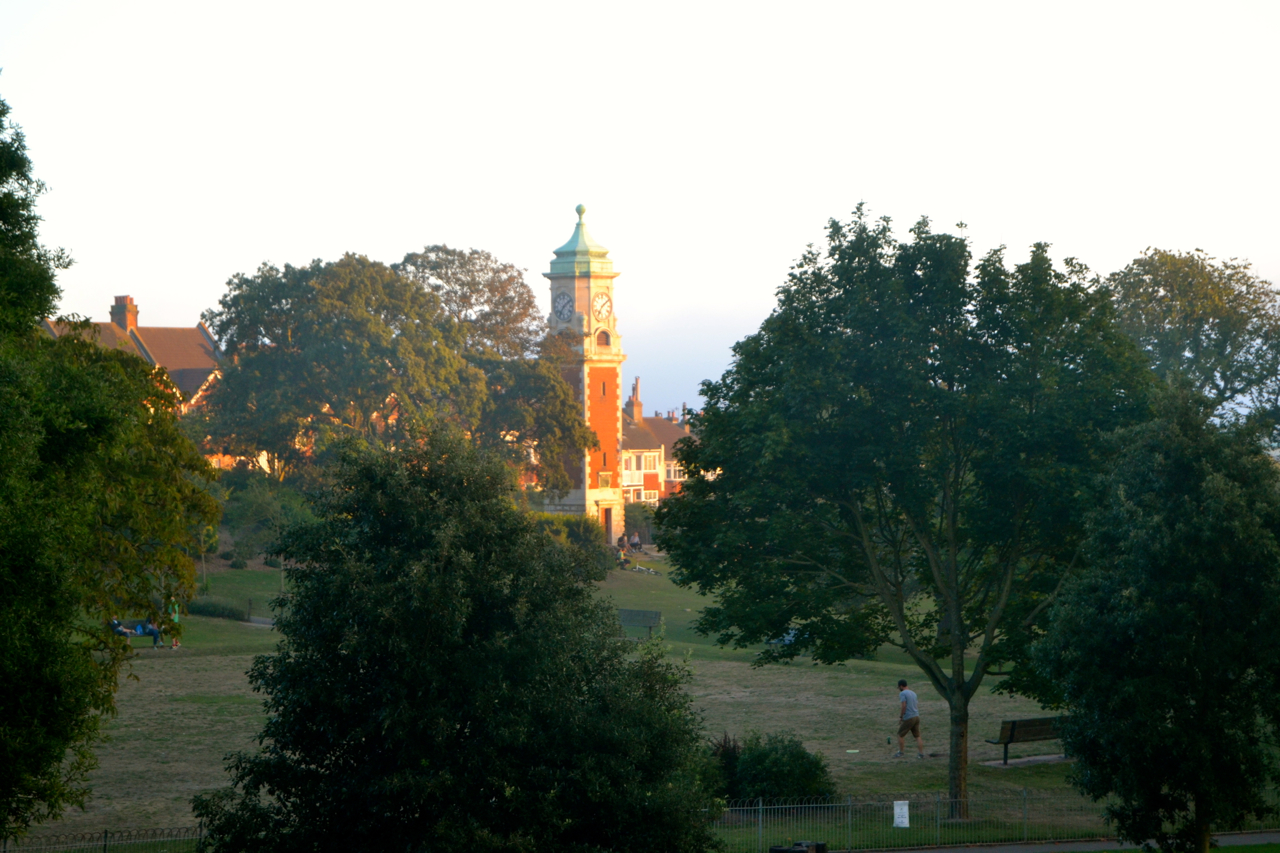 – Conrad Brunner