other
← News from Queens Park Tennis Club
Bark In The Park: Sun 14 June →
Tennis Club Open Day: Sat 23 May
April 16, 2015
Open Day at Queens Park Tennis Club, Free admission, Saturday 23 May, from 1pm. Full details:
The Queen's Park Tennis Club Open Day is a listed BBC Get Inspired event, an initiative aimed at getting people 'off the sofa' and taking part in regular sporting activities. See QPLTC's listing here.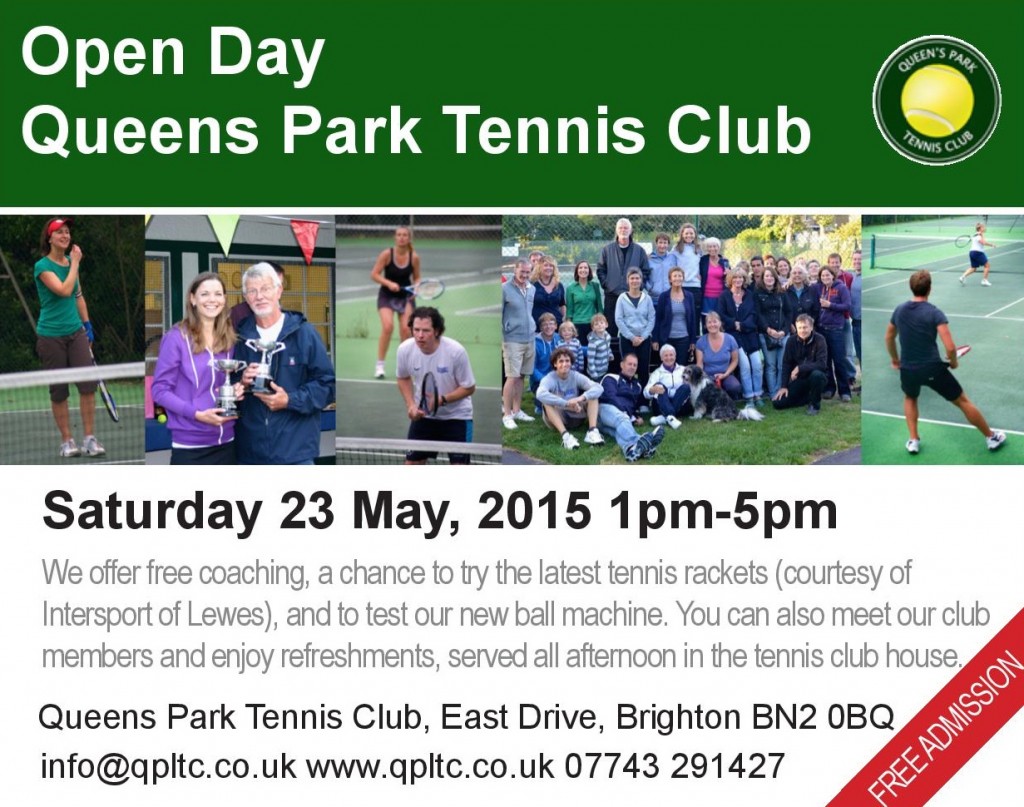 You can join QPLTC from as little as £50 a year for adults, £20 for students and £6 for children. See full details here.
For buses to and from Queens Park, visit JourneyOn.
Follow the Friends Of Queen's Park on Facebook & Twitter for all the latest updates
This entry was posted in
Uncategorized
. Bookmark the
permalink
.
← News from Queens Park Tennis Club
Bark In The Park: Sun 14 June →