Graffiti comes back to haunt us.
November 19th, 2012
After a joyous, almost Graffiti-free Summer, sadly Mary's cafe, the Play-park toilets and even the table-tennis table were given the attention of the mindless minority. As you can see from the picture, not only was the attack wanton and gratuitous, but lacked even a basic level of artistry.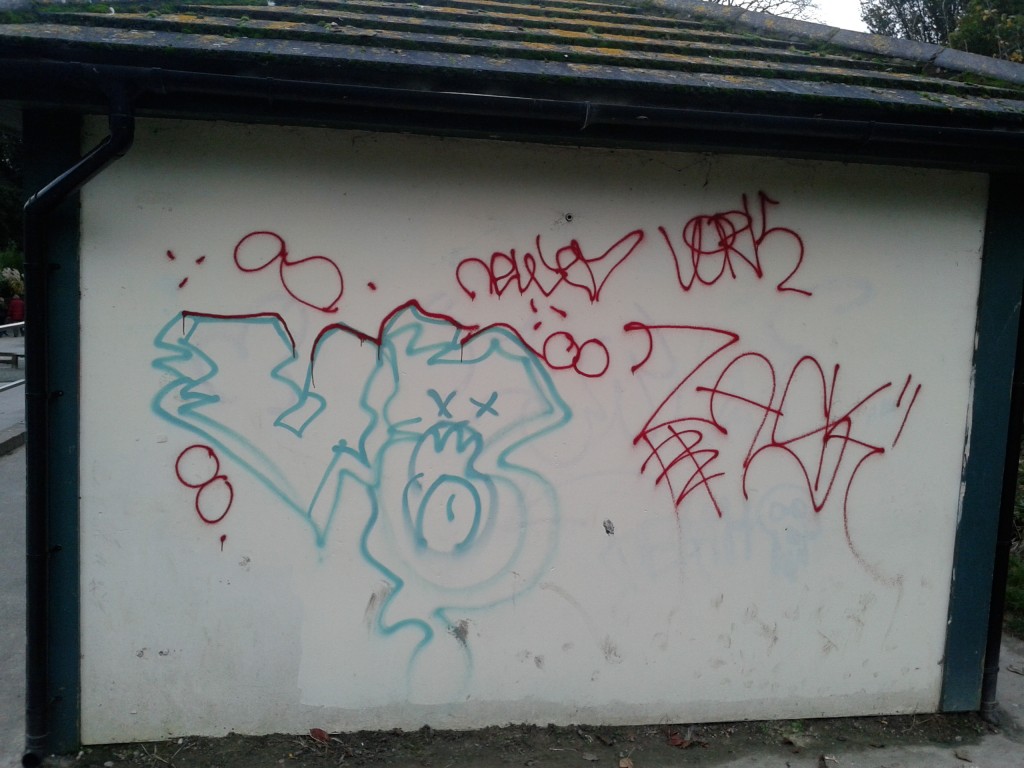 I suppose one should be grateful that they can at least write the number 8.